Our Services at a Glance
We install all types of copper network data-rated cable such as Cat5e and Cat6. Whether you need cabling installed for servers, workstations or phone systems, we handle it.
We cover almost all size jobs, whether it be 1 cable that needs installation, or 100 cables, we'll do it.
We provide network data cabling in all of Rhode Island.
Data Cable Installation Services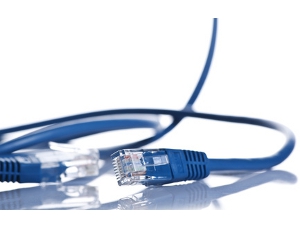 Whether you need 1 cable installed or 100, our skilled technicians ensure the highest quality installation is done every time.
Networking and cable installation requires very advanced skills to be done properly. To avoid costly downtime, it needs to be done the right way, every time. Hiring the right company to do the best possible job is very important, and will save you money and frustration in the long run.
RI Computer Repair's technicians have the experience and passion necessary to get the job done right, every time. They have the proper knowledge to ensure the individual needs of your business are met completely, and your expectations exceeded. We will save your company from costly downtime, frustration from unreliable and slow network speeds, and expensive, unnecessary future repairs.
We install all types of copper cable for data, voice and surveillance. We do new building installations, wiring upgrades, single and multiple drops, and troubleshooting for all sorts of network issues. If you're having a problem with your current cabling or need new wires run, we do it.
Call us at 401-424-1233 for a free estimate.